This cushion is very easy to make. You can make it using left overs. I used Stylecraft Special DK in Lipstick, Tomato, Spice, Saffron, Sage, Storm Blue, Denim, Grape & Parma Violet.
First make a granny square: (turning your work over after each round stops the square from twisting)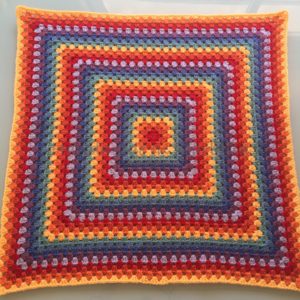 Make it big enough to reach around the back: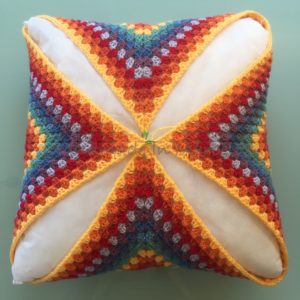 Fold in half inside out to make a rectangle and stitch the short ends together. Still inside out fold it so it looks like the cushion, you will see you now have one long opening. Stitch this a few centimeters from each end. Turn the right way out and add a couple of buttons.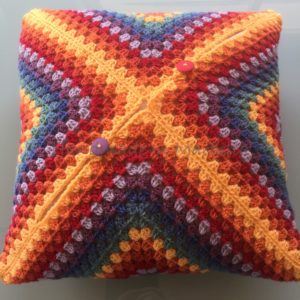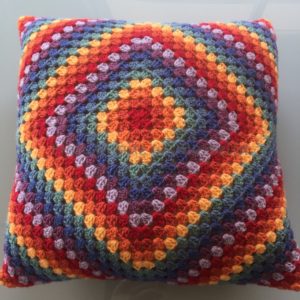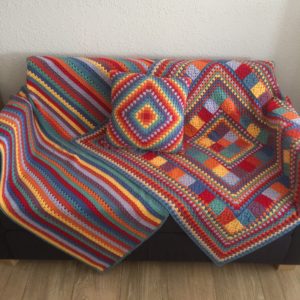 And here is my finished cushion with my Random Rainbow Blanket and a Cosy Stripe Blanket from a pattern by Attic24.