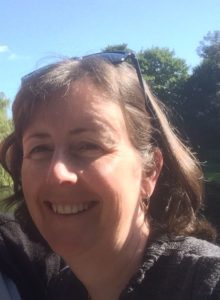 My name is Janette Schoof and I love to crochet.
I learnt to crochet and knit as a child and most of my life I concentrated on knitting. But recently I started to crochet again and discovered that I like it better.
On this website you will be able to see items I have made and am in the process of making. Some I gave as gifts but some I sell in my shop. Some things I design myself. Where I have used patterns from other people I will give credit so you know where to find the original.
I also mention the books I have used for some of the patterns. You will find Amazon links at the end of each article where I mention them. The Amazon links and other links to products are affiliate links. If you use these links there is no extra cost to you but I earn a few pennies/cents which helps to keep the website running.
Please visit my Etsy shop